It's here! Hopefully the month where I can get on schedule and get stuff done! I feel like January was kind of a wash since we had so many cold days, late starts and vacation days. I only taught for one full week. Ugh!
Here is my February Currently...
Listening...Anyone else a little sad that Good Luck Charlie is ending? It's one of the only shows I can tolerate on Disney.
Loving...I used to dance. For like 10 years. I love it and can't get enough of the Just Dance games. My youngest and I love the new 2014 one.
Thinking...I signed up for my first 5K-The Run or Dye with a coworker. I need to start working on running more! Aargh!
Wanting...Yep! I'm getting my students back on a schedule.
Needing...my own two girls keep getting crud. I have avoided it so far but it isn't fun to see them so miserable.
2 Truths and a Fib.
1. I love to ski...FIB...I actually don't. I'm not a typically Minnesotan because I don't ski, snowmobile, ice fish, snowboard or do much else outside in the winter. I do go tubing with my kids but that doesn't take any skill.
2. I love to cook...TRUTH. I love planning my meals for the week and cooking. It relaxes me.
3. I love Redvines. TRUTH. There are two camps on my grade level team. Redvines vs. Twizzlers. What team are you on?
What is your Currently?
Link up with Farley and don't forget the rule of 3!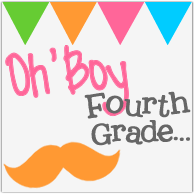 Also, there is still time go to through our lovely Valentine's Day Freebie Blog Hop! Start here and go through all our blogs to score big!