Time to link up with Farley!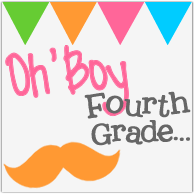 **I hate laundry day. I don't mind putting in the clothes but I hate taking them out. It drives my husband crazy. I'm trying to be better...
**My kids are reading rockstars this year! I had 4 start the year as A readers and 16 at a Pre-A. Now I'm down to only 1 Pre-A and the rest area at A & B. I'm loving seeing their progress!
**My little sis is having her first baby in February and I'm throwing her a shower. My theme is Ready to Pop! Popcorn, cake pops, BlowPops, etc. I just need to get the invites out soon!
**I hate drama but unfortunately have to deal with some at work right now. Happy thoughts sent my way would be appreciated. Enough said.
**I would love to have someone come deep clean my house!
Peanut Butter Pretzel Pie. YUM!
Link up with your currently
here
!
There is still time to enter my Blogiversary giveaway!