It is that time again! I look forward to seeing all of the Currently's from my favorite bloggers. Thanks to Farley for hosting as always!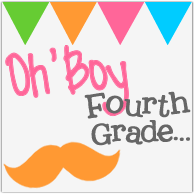 LISTENING
My girls have been obsessed with drawing lately. Up until about a month ago, my four-year-old hated drawing of any kind. Now, she can't get enough. I love how phases come and go. Here is their latest creation.
I can't get it to rotate for some reason but it is all of the characters from Monster's University.
LOVING
It was a great weekend with my family! It was also my birthday weekend. Here are my kids at Benihana.
THINKING/STRESSING
My girls start school tomorrow. I don't start until Wednesday. I am a little anxious to see how this year will go for my girls. Sophie is going to 1st grade and Lily is going to 4-year-old Pre-K. There are so many things running through my head I'm driving myself crazy!
WANTING
I love reading! Usually during my summers I can finish off 20 or more books. This year I only finished 2 1/2. I spent a LOT of my time getting ready for the classes I taught this summer. I'm determined to finish the book I'm reading before tomorrow :)
NEEDING
This year brings a lot of changes...again.
I need to relax and remind myself that it is going to be a great school year for myself AND my girls.
LOVING MYSELF
I am very guilty of forgetting about myself. I wait until my eyebrows are two caterpillars on my forehead before making an appointment for a wax. I will buy clothes for my girls and not for myself. I've been thinking lately that I need to take some more time for me!
1. I need to get re-acquainted with this guy...
Seriously. Blogging has NOT been good for my body.
2. Read non-school related books! I used to read a little before bed. Then I switched to blogging. I need to find a balance between the two.
3. Dance!
I love dancing with my kids (both my school kids and my home kids). I have several Just Dance games for the Wii but haven't played them in awhile. That would also help with my goal number 1!