I got an e-mail at 1:40 am (seriously!) from Amber and Michelle of
that they nominated me for the Liebster Award! Thanks ladies!
Ok, so there are some rules to follow when you receive the Liebster award. They are:
1. Link back to the blog that nominated me
2. Nominate 5-11 blogs with fewer than 200 followers
3. Answer the questions by the blogger that nominated you
4. Share 11 random facts about yourself
5. Create 11 questions for the bloggers whom you nominate
6. Contact the bloggers you nominate and let them know how to proceed
Here are my 11 random things:
1. I am double jointed.
2. I love numbers and making word problems from them.
Fun nerd fact: If you take my oldest daughter Sophie's birthday, 1-25-07 and add a 2 to all the digits, you get my youngest daughter's birthday...3-27-09.
3. I only lost a couple of baby teeth naturally. The rest had to be pulled. Not fun.
4. I love children's books! I always head to the children's section of Barnes and Noble first.
5. I consider the cupcake a perfect treat.
6. I have two younger sisters. One reminds me of my oldest daughter. The other reminds me of my youngest. I am always calling my sisters by my kids' names when we get together!
7. I love to dance. Put on some music and I will bust a move.
8. I've been married to my husband Jason for 10 years. We met in college in Wisconsin but we were both from Minnesota.
9. I am a total font snob. No Times New Roman or Comic Sans for me!
10. I am a September 1 baby. That is the cut off day for kindergarten in Minnesota so I was the youngest in my grade growing up.
11. I love to organize. I briefly considered being a professional organizer.
Here are the questions from Amber & Michelle:
1. If you could teach any grade level, which grade level would it be and why?
Easy! I've loved teaching kindergarten and hope to do so for a looooong time. I love helping them learn to LOVE school through their first year of school and teaching them how to read.
2. What is your favorite subject to teach and why?
I love teaching reading. It is so rewarding when a student comes in knowing only a few letters and then blooms into a full reader by the end of the year!
3. Do you have a classroom theme? If so how often do you change themes?
My classroom theme is polka dots. Before that I had turtles for about 7 years. I don't change a lot since it is so much work. I think I'll stick with polka dots for awhile.
4. What is your favorite thing about teaching?
My favorite thing is how rewarding it is. We make a difference in a child's life every single day. Love it!
5. How long have you been blogging?
I started my blog October of last year but I didn't post a lot until later.
6. What is your favorite school related app or computer program to use?
My favorite school app is Letter School!
7. What is your favorite non-school related app or computer program to use?
I'm not sure if it counts but I love PowerPoint. I use it to make everything. Non-school related app is Pinterest.
8. Do you have iPad's in your classroom?
I have a classroom iPad my principal purchased for me. Our school has a cart of them that I check out every Friday.
9. What technology would you be lost without?
My SMART board. I use it all.the.time.
10. Do you have a Promethean Board or Smart Board in your classroom?
11. What other types of technology do you have in your classroom?
Besides my SMART board, iPad and a color printer, not much. I had a LadiBug document camera for a bit but I gave it back to the media specialist because I didn't use it much.
Now, I get to ask 11 questions:
1. How long have you been teaching and what do you teach?
2. What is your favorite thing about teaching?
3. What is your favorite dessert?
4. What technology do you use in your classroom?
5. How long have you been blogging?
6. Do you have a classroom theme? What is it?
7. What is the last good non-kids book you read?
8. What is your favorite children's book? Why?
9. What is your must-have school supply? Why?
10. If you could travel anywhere, where would you go?
11. Where is your favorite place to shop?
Last, but not least, here are the blogs that I am nominating for the award!
They all have less than 200 followers (I have more but they said I could still have the award).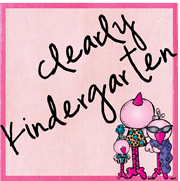 Thanks again Amber & Michelle!