Will you forgive me for posting twice in a day? I've heard it is a blogger rule BUT I was supposed to post my Five for Friday yesterday sooooo...I'm going to pretend I did.

Hooray for June! I've missed you so much!
To celebrate this glorious month, I'm linking up with Farley for June's Currently.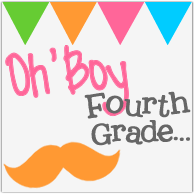 ~I'm watching House Hunters right now. AND I've been a busy bee burning my Year in Review DVD. I used Smilebox this year but after all my work, discovered it isn't compatible with Macs. Whaaattt? I had to e-mail it to my home computer and then burn it. Not my favorite machine to use so it is slow going.
~We have kids on Monday and Tuesday this week. Monday is graduation and Tuesday is our Zip your backpack and ZOOM out of school day. Wednesday and Thursday are staff days. Wednesday though is also our annual Mystery Bus. It is our grade level's turn to plan it. We whisk the staff away on a Mystery outing. I won't tell you where we are going but I'm excited to relax with some of my favorite people.
~We leave for Disney World soon! I got some more stuff I ordered for our trip in the mail yesterday. So excited!
~I need sleep. Badly. I catch myself falling asleep if I am not busy doing something. My mom and dad thankfully took my girls overnight so I could get some school work done and catch up on sleep a little. Thank goodness for grandparents!!
Link up with your Currently
here!