I'm linking up with Farley over at Oh' Boy 4th Grade for her April Currently.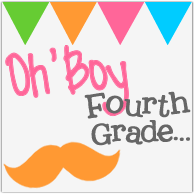 I really like the show Chopped when I am working on school stuff. I don't have to pay really close attention to get what is going on.
I've reached 100 Flippin' Fantastic Followers! It may not seem like a lot to some, but for me it is a big milestone. Enter my giveaway here.
This year is FLYING by! I was planning the other day and realized that after my two week unit on Spring and two weeks on Plants, it will be time for the last 26 Days of School countdown!
I really want a pedicure. It really gets me ready for Spring and sandals!
I am pretty good at managing my stress level, but lately, I've been a little overwhelmed. I'd love a clone :)
I ask my husband to check my products. He was an English major in college so I feel pretty sure he'll catch things I might now.
If you want to link up with Farley, go
here
.
Just remember her rule of 3! Comment on the 2 links in front of you and the one after you.
It's also time for a freebie!
I made this CVC game for my Spring unit.
You won't want to miss all the other awesome freebies from Freebielicious! Hop over
here
!